Smart wearable
Regular price
$199.00
Sale price
$49.90
/
---
Smart wearable´s algorithms instantly integrate and analyze data from several sensors in real time. This data reflects the entire spectrum of human intent, including position in space, pointing direction, hand posture, motion speed and direction and more.



Smart wearable for Professionals 
is a game changer for anyone who has ever needed to get their professional message across and generate in-room social interaction.
Most presenters wish to fully engage their audience through various interactive materials – 3D models, visuals, web-based applications, animations and more. However, a truly effective presentation is one that allows the presenter to roam around the room and engage the audience directly while still interacting with the presentation materials. 

Smart wearable for Education 
The prevalence of digital technologies in everyday life has changed the ways teachers interact with students in classrooms. There is a resounding consensus that introducing interactive digital lessons and content into the classroom promotes and improves student enthusiasm and active understanding of concepts, collaborative learning, frequent and immediate feedback on data and real-world contextualization of concepts. But most of all, the students themselves say that it makes learning fun!

Smart wearable for Corporates
Imagine redefining what it is to be multitasking from an individual feat to a team collaboration. Imagine exchanging your ideas and working together with your colleagues better than ever before. Consider the endless possibilities for your business when you travel across town or across the world with a bird in your pocket to your next meeting deliver your company's message more effectively and easily.
Smart wearable for Everybody 
Connected home technology. Virtual and augmented reality. Internet of things. No longer a dream for the future, the innovations in these new fields are just beginning, show no sign of stopping and will have an exponential impact on our daily lives.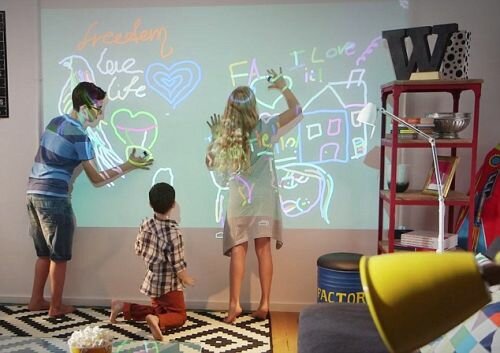 How to use?

Here is a quick installation guide:

1 Connect USB
 Connect Bird's USB receiver to a USB port on your PC.
2 Install the app
 Open 'Windows File Explorer' and double-click on the Smart wearable icon. Double-click on the SmartWearableApp icon to install the software.
(the app to install will be sent to you in the shopping kit.)
3 Connect Smart wearable
 Use Smart wearable on your right index finger and wait for the connection message. If the message does not appear, press the start button for a few seconds until you see the message.
4 Connect additional Smart wearable´s
 To add another, repeat the process. The system supports up to 5 connected Birds.
For more detailed instructions, you have all the necessary guides, which you can download on the right side of this page.
Features:
Windows 7/8 / 8.1 / 10
Approximate size 100MB
Compatible x86, x64 processors
Bluetooth 2.1 or higher
Active screen size up to 250 "
Effective resolution 3,000 x 3,000
Effective operating distance 10 m (30 ft) away from the screen
Touch accuracy +/- 1 pixel
Remote accuracy +/- 1mm
Throw ratio 1.4
Compatible with all standard aspect ratios (4: 3, 16: 9)
Up to 5 users
Built-in 125mAH rechargeable lithium ion battery
1. Return Policy:
100% Money-back guaranteed: love your items, or return them for a full refund.
Free and easy returns (so there's no risk in buying)
Don't like something you bought? Tell us about it, and we'll be happy to issue a full refund.
Learn more details, please visit our "Return Policy".
2. Delivery:
Free worldwide shipping on nearly all orders.
Our secret: we ship directly from the top factories on the planet, so you don't pay any middlemen (i.e., distributors or retailers) any additional markups, and pass the savings on to you.
The downside: you have to wait longer for shipping (usually between 12-25 days). The upside: incredible savings, and incredible, quality-assured items backed by our famous 100% money-back guarantee.
Learn more details, please visit our "Delivery Methods".
If that sounds amazing to you, you're not alone. Our quick growth has been incredibly exciting, and we're so grateful to each and every one of you!